F-Squared Communications – VoIP Business and Government Solutions Partner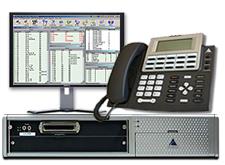 F-Squared Communications brings over 9 years as a leading provider of VoIP Business Phone Systems and Microsoft-based Unified Communications to VirtualFedTeam. F Squared Communications has built its reputation on its ability to design, deliver and support VoIP phone systems and call center solutions that combine high reliability with integrated IP communications applications. As one of the first companies to offer VoIP solutions in Maryland, F Squared Communications has been deploying systems since 1999. The VoIP solutions F Squared Communications supports and installs have more than 10,000 customers worldwide. F Squared Communications telephony solutions are primarily used by businesses and government agencies with multiple locations, corporate branch offices, and call centers.
F Squared Communications systems are designed with an open architecture, built on industry standard Intel™ based servers, SIP™ compliant phones, and Microsoft Windows™ based IP applications.
Adherence to widely used standards allows the solutions provided to both integrate with and leverage the customer's existing technology investment.
Voicemail, Unified Messaging, Automatic Call Distribution, Call Recording, Call Activity Reporting, and Mobility solutions take advantage of the convergence of voice and data communications to achieve superior results for F Squared Communications customers.
F Squared Communications VoIP Phone Systems include:
| | | |
| --- | --- | --- |
| · IP PBX Softswitch | · Windows Soft Phone Client | · VoIP Phones |
| · Call Center (ACD) | · Call Center Agent Client | · VoIP Servers |
| · Advanced Call Routing | · Call Center Supervisor Client | · Voice Mail |
| · Auto Attendant/ IVR | · Windows Administration Client | · Call Reporting |
| · Mobile Communications | · IP Audio Conference Bridge | · Call Recording |
| · Multi-Site Enterprise Manager | · Application Program Interface | · Operator Console |
F Squared Communications VoIP Phone Systems offer Multiple Mobility Options:
Extension Anywhere - Activate any phone (cellular phone, etc.) as a fully capable office extension.
Any phone (cell, home phone, etc.) can log into the server as a native extension of the system.
All calls are transparently routed to your designated phone
All standard extension features available on remote device - such as transfer, conferencing, reporting, voice recording, and voicemail
Calls can still be controlled through the desktop client
In times of disaster, ExtensionAnywhere™ allows employees to call the PBX system and activate the phone in their home, cell phone, etc. as their office extension to maintain business continuity
One Number Access - Allows specific callers to reach you at up to four different telephone numbers.
Program up to 4 different telephone numbers you can be reached at, with full call screening
If call isn't connected, caller has the option of leaving message or dialing another extension
Built-in Scheduling enables Calls to be restricted by Time of Day or Personal Scheduled
Access control based on Caller ID and optional password requirements
Voice over IP Remote Extensions - Deploy VoIP Phones in Remote Locations
VoIP Phones can be deployed anywhere in the world with broadband internet access
VoIP Phones operate as a regular extension for Remote Users or Call Center Agents
Connect your VoIP phone to an Internet connection and log in with your extension and password